REGENTYS™ is a development stage, regenerative medicine company focused on developing treatments for patients with gastrointestinal (GI) disorders.
Our first product, ExtraCellular Matrix Hydrogel (ECMH), is a first-in-class, non-pharmacologic, non-surgical treatment option for patients suffering from Ulcerative Colitis. 
Generex Biotechnology Partner Regentys Corporation Receives European Patent Approval for ECMH™ for Treatment of Ulcerative Colitis
Dec. 14, 2018 — Generex Biotechnology Corporation (OTCQB:GNBT) announced today that Regentys Corporation (formerly Asana Medical, Inc.), a clinical stage regenerative medicine company contracted to become a subsidiary of Generex, was granted European Patent No. 2983616 entitled "Method And Composition For Treating Inflammatory Bowel Disease Without Colectomy."
Our Collaboration With The McGowan Institute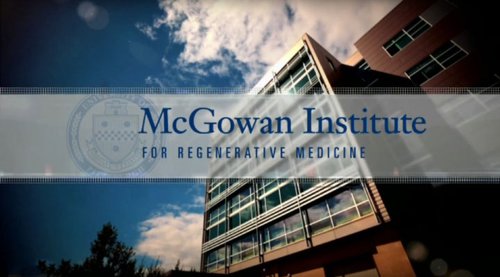 To realize the vast potential of tissue engineering and other techniques aimed at repairing damaged or diseased tissues and organs, the University of Pittsburgh School of Medicine and UPMC Health System established the McGowan Institute for Regenerative Medicine. 
The McGowan Institute is the most ambitious regenerative program in the nation, coupling biology, clinical science and engineering. 
Vision Statement
To provide patients suffering with IBD, and other diseases of the lower GI and urogenital tract, regenerative medicine treatments for their disease, to improve their quality of life.

Mission Statement
We are a development stage regenerative medicine company whose mission is to develop novel applications of extracellular matrix to treat IBD and put patients suffering with the disease into deep remission.